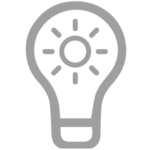 2500cd/m2
Weather Proof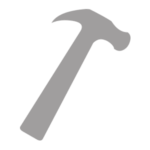 Vandal Proof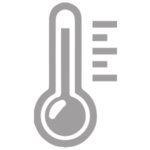 Temperature Control System
Steel Enclosure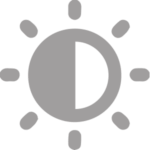 Anti Reflective Glass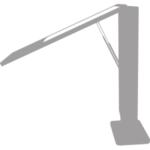 Easy Maintenance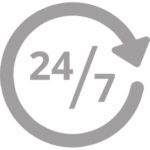 24/7 Usage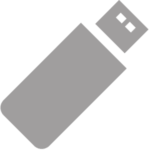 Plug and Play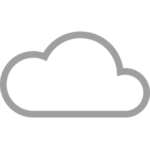 Network Upgrade Available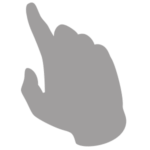 Touch Upgrade Available
Internal Locker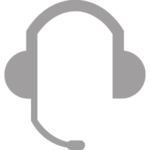 Lifetime Technical
Support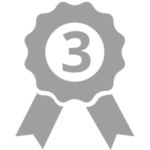 3 Years Warranty

Content Editor Vs. Plug & Play
Editing content has never been easier than with Reddie's Content Editor software. It requires zero design skills and changes are reflected immediately! Content Editor allows for the update of copy, static images and videos that can be made anywhere worldwide over the internet. Alternately, our Outdoor Freestanding Digital Posters come with a built in HD Android media player, allowing you to update them using a USB memory stick. Load your pictures and videos onto a USB memory stick then insert it into the display, which will copy the files into its internal flash memory. Once you remove the memory stick the screen will then start playing the pictures and videos in a continuous loop. Please note however, Plug & Play does not allow for immediate or remote changes.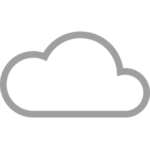 Optional Network Upgrade
For a small charge you can also upgrade your screen to be networked, allowing you to remotely update your screen via LAN, WiFi or 3G. To find out more about our Digital Signage CMS CLICK HERE.

Removable Base
For a more sleek and stylish appearance the optional base plate can be removed before installation.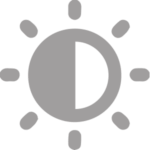 Anti-Reflective Glass
The glass frontage is also anti-reflective to help defuse direct sunlight shining on the display, improving overall clarity.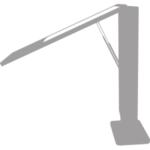 Easy Maintenance
The screen is designed to allow for easy and quick front access using hydraulic cylinders when maintenance is required. The front door is lockable to ensure security.
Third Party Media Player
Should you need to run the screen from another source, such as a small sized third party media player or PC, there is a small secure internal locker in which to place your device.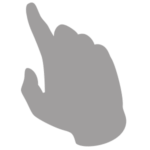 Hardware Modification
Optional PCAP Touch Screen upgrade and built in camera for optimum usability. Other hardware integration is available on request.
49 Inch - Model: G49ODFP
Display Area (mm)
610×1079.8
Display Area (inches)
24×42.5
Net Weight
120kg | 264.5lbs
Pixel Pitch
0.5592 x 0.5592
Power Consumption (w)
300
Unit Size (mm)
870x1950x197
Unit Size (inches)
34.25x77x8
Panel
Resolution
1080×1920
Contrast Ratio
8000:1
AV Inputs
Power
Input Voltage
AC110~240V (50Hz~60Hz)
Enviromental
Enclosure Protection
IP65
Storage Humidity
5% – 90%
Operating Temperature
-20°C to 50°C (-4°F to 122°F)
Operating Humidity
10% to 80%
Storage Temperature
-30°C to 60°C (-22°F to 140°F)
Accessories
Media Formats
Video (MPG, AVI, MP4, RM, RMVB, TS), Audio (MP3, WMA), Image (JPG, GIF, BMP, PNG)
USB
USB2.0 HOST (x2)
Media Resolution
1920×1080/1080×1920
GPU
Mali-400 MP4 @400MHz
LAN
10/100M Ethernet (Network version screen only)
Internal Memory
6GB
RAM
1GB DDR3
Wi-Fi
802.11b/g/n (Network version screen only)
CPU
Quad-Core Cortex-A9 @1.6GHz
ROM
8GB NAND
OS
Android 4.2.2
Graphic Engine
OpenGL ES 1.1/2.0, OpenVG 1.1
Computer
Included
AC Power Cable, Remote Control
Optional
Touch Screen Upgrade, Network Upgrade, Camera
55 Inch - Model: G50ODFP
Display Area (mm)
680.2×1209.4
Display Area (inches)
27×47.6
Net Weight
150kg | 331lbs
Pixel Pitch
0.21×0.63
Power Consumption (w)
430
Unit Size (mm)
960×2032.5×203
Unit Size (inches)
38x80x8
Panel
Resolution
1080×1920
Contrast Ratio
8000:1
AV Inputs
Power
Input Voltage
AC110~240V (50Hz~60Hz)
Enviromental
Enclosure Protection
IP65
Storage Humidity
5% – 90%
Operating Temperature
-20°C to 50°C (-4°F to 122°F)
Operating Humidity
10% to 80%
Storage Temperature
-30°C to 60°C (-22°F to 140°F)
Computer
Media Formats
Video (MPG, AVI, MP4, RM, RMVB, TS), Audio (MP3, WMA), Image (JPG, GIF, BMP, PNG)
USB
USB2.0 HOST (x2)
Media Resolution
1920×1080/1080×1920
GPU
Mali-400 MP4 @400MHz
LAN
10/100M Ethernet (Network version screen only)
Internal Memory
6GB
RAM
1GB DDR3
Wi-Fi
802.11b/g/n (Network version screen only)
CPU
Quad-Core Cortex-A9 @1.6GHz
ROM
8GB NAND
OS
Android 4.2.2
Graphic Engine
OpenGL ES 1.1/2.0, OpenVG 1.1
Accessories
Included
AC Power Cable, Remote Control
Optional
Touch Screen Upgrade, Network Upgrade, Camera