4K Display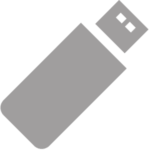 Plug and Play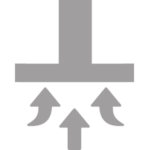 Multiple AV Inputs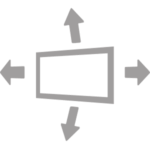 Wide
Viewing
Angle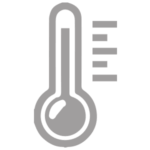 Temperature
Control
System
Integrated Speakers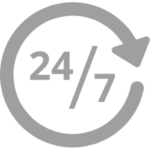 24/7 Usage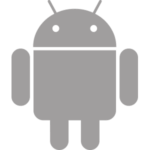 Android
Media
Player
Stunning
Enclosure
Portrait or
Landscape
OrientationLandscape
or Portrait
Eco-Friendly
Power Timer
RS-232
Control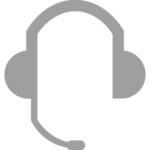 Lifetime
Technical
Support
3 Years
Warranty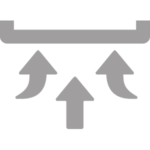 Multiple Inputs
Should you need to use the screen as a monitor you can connect it to an external source, like a PC or media player, using the HDMI input or the VGA and 5mm audio jack inputs.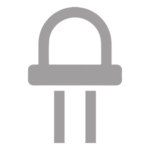 LED Backlight Technology
Thanks to their LED backlight these commercial displays offer improved brightness and contrast as well as drastically improving their lifespan and reducing their power consumption. Unlike other forms of light this technology is mercury free; making it even more eco-friendly.
Power Timer
The eco-friendly power timer allows you to assign daily or weekly on and off times for your screen. The ability to power on and off automatically means that the screen is only in use when it needs to be; improving your environmental efficiency.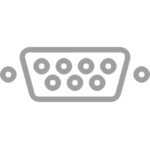 RS-232 Remote Control
Once your screen is connected via RS-232 you can control, scale and customise your display remotely over short and long distances.
65 Inch - Model: G65IN4KLF
DISPLAY AREA
1428.5×807
NET WEIGHT (KG)
44
UNIT SIZE
1516.5x892x110.8
GROSS WEIGHT(KG)
64.1
VESA HOLES
400×400/400×600
PACKAGE SIZE
1761x1202x341
POWER CONSUMPTION (W)
280
Panel
RESOLUTION
3840×2160
VIEWING ANGLE
178°
ASPECT RATIO
16:9
COLOUR
16.7M
AV Inputs/Outputs
INPUTS
DisplayPort, HDMI x 2, VGA, Audio In,
USB 3.0 x 2, AV In, YPbPr, SD Card
OUTPUTS
AV Out, Audio Out, SPDIF
AUDIO
Audio Socket (3.5mm)
Environmental
Operating Temperature
0°C to 50°C
Storage Temperature
-30°C to 60°C
Operating Humidity
10% to 80%
Storage Humidity
5% to 95%
Media Player
Media Formats
Video (MPG, AVI, MP4, RM, RMVB, TS), Audio (MP3, WMA), Image (JPG, GIF, BMP, PNG)
USB
USB 3.0 x 2, USB 2.0 x3
MEDIA RESOLUTION
1080×1920
ARCHITECTURE
64-bit
LAN
10/100 Ethernet
CPU
ARM Quad-core Cortex-A53 1.4GHz
GRAPHIC ENGINE
Mali450MP4 (6-core) 450MHz
Wi-Fi
802.11b/g/n/ac
RAM
2GB DDR3
HARD DRIVE/INTERNAL MEMORY (EMMC)
16GB
OS
Android 5.1.1
Accessories
INCLUDED
Remote Control, User Manual,
Power Lead
70 Inch - Model: G70IN4KLF
DISPLAY AREA
1538.88×865.6
NET WEIGHT (KG)
51.45
UNIT SIZE
1633.1×959.25×112.8
GROSS WEIGHT (KG)
71.8
VESA HOLES
400×400/400×600
PACKAGE SIZE
1867x1194x340
POWER CONSUMPTION (W)
350
Panel
Resolution
3840×2160
Viewing Angle
178°
Aspect Ratio
16:9
Contrast Ratio
5000:1
AV Inputs/Outputs
INPUTS
DisplayPort, HDMI x 2, VGA, Audio In,
USB 3.0 x 2, AV In, YPbPr, SD Card
OUTPUTS
AV Out, Audio Out, SPDIF
AUDIO
Audio Socket (3.5mm)
Enviromental
Operating Temperature
0°C to 50°C
Storage Temperature
-30°C to 60°C
Operating Humidity
10% to 80%
Storage Humidity
5% to 95%
Media Player
Media Formats
Video (MPG, AVI, MP4, RM, RMVB, TS),
Audio (MP3, WMA), Image (JPG, GIF, BMP, PNG)
USB
USB 3.0 x 2, USB 2.0 x3
MEDIA RESOLUTION
1080×1920
ARCHITECTURE
64-bit
LAN
10/100 Ethernet
CPU
ARM Quad-core Cortex-A53 1.4GHz
GRAPHIC ENGINE
Mali450MP4 (6-core) 450MHz
Wi-Fi
802.11b/g/n/ac
RAM
2GB DDR3
HARD DRIVE/INTERNAL MEMORY (EMMC)
16GB
OS
Android 5.0.1
Accessories
INCLUDED
Remote Control, User Manual, Power Lead
86 Inch - Model: G86IN4KLF
DISPLAY AREA
1895×1066
NET WEIGHT (KG)
81.8
UNIT SIZE
2018.4×1189.5×117.9
GROSS WEIGHT (KG)
190
VESA HOLES
600×400
PACKAGE SIZE
2330x1710x530
POWER CONSUMPTION (W)
420
Panel
Resolution
3840×2160
Viewing Angle
178°
Aspect Ratio
16:9
COLOUR
450
AV Inputs/Outputs
INPUTS
DisplayPort, HDMI x 2, VGA, Audio In,
USB 3.0 x 2, AV In, YPbPr, SD Card
OUTPUTS
AV Out, Audio Out, SPDIF
AUDIO
Audio Socket (3.5mm)
Enviromental
Operating Temperature
0°C to 50°C
Storage Temperature
-30°C to 60°C
Operating Humidity
10% to 80%
Storage Humidity
5% to 95%
Media Player
MEDIA FORMATS
Video (MPG, AVI, MP4, RM, RMVB, TS), Audio (MP3, WMA), Image (JPG, GIF, BMP, PNG)
USB
USB 3.0 x 2, USB 2.0 x3
MEDIA RESOLUTION
1080×1920
ARCHITECTURE
64-bit
LAN
10/100 Ethernet
CPU
ARM Quad-core Cortex-A53 1.4GHz
GRAPHIC ENGINE
Mali450MP4 (6-core) 450MHz
Wi-Fi
802.11b/g/n/ac
RAM
2GB DDR3
HARD DRIVE/INTERNAL MEMORY (EMMC)
16GB
OS
Android 5.0.1
Accessories