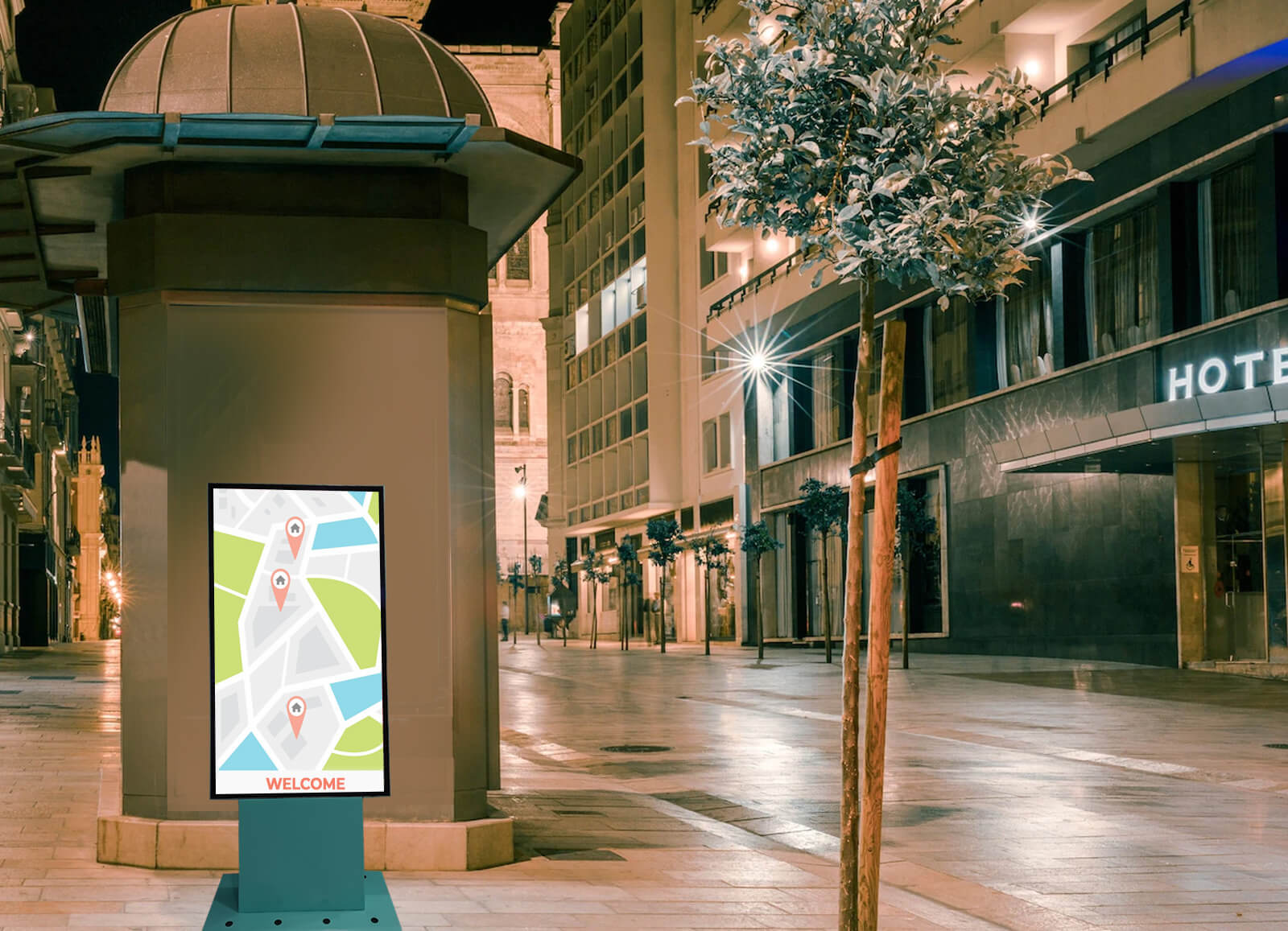 Weather Proof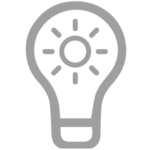 Sunlight Readable Display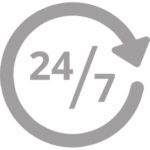 24/7 Usage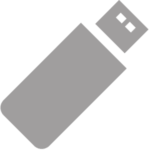 Plug and Play (Optional)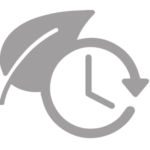 Eco-Friendly
Power Timer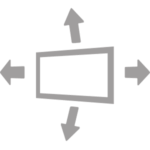 Wide Viewing Angle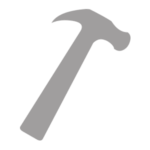 Vandal Proof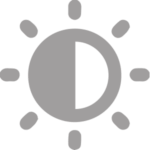 Anti-glare Glass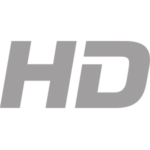 Full High
Definition 1080p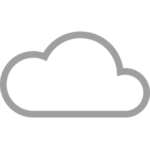 Cloud Based Software (Optional)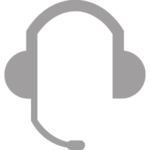 Lifetime Technical
Support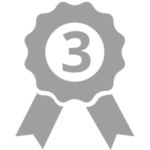 3 Years Warranty
IP67 Outdoor Display Increases Brand Equity and Visibility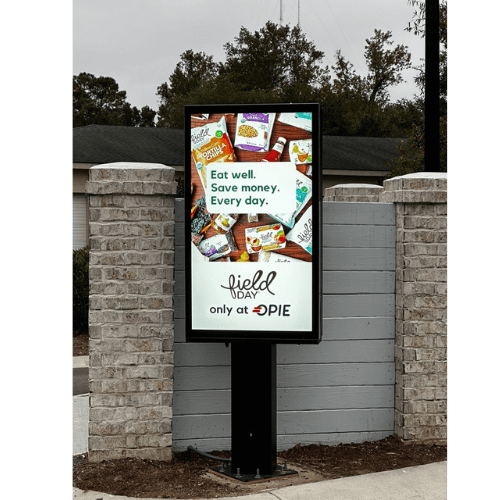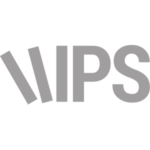 IP67 – Rated
This outdoor display is sealed with IP67-rated enclosure, designed for not only waterproof but also weatherproof against the damaging effects of the sun, rain, snow, dust and wind.
Excellent as an Outdoor Preview Board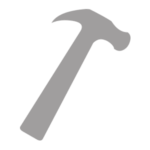 Vandalism Safe
Covered with *IK10-rated impact resistant 4mm thickness tempered glass, the IP67 displays are guaranteed for outdoor applications to endure external impacts. *IK rating refers to the degree of resistance against external impacts on a scale of 0 to 10, where 10 indicates the highest level of protection.
Wall Mounted IP67 Outdoor Display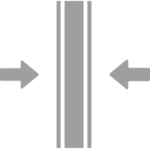 No Blackening
Even under direct exposure to sunlight, the display resists blackening defects up to 230°F / 110°C.
43 Inch - Model: EK43ODIP67
Resolution
1920×1080
Net Weight- Display Only 
36kg | 79lbs
Active Area (mm)
941.184 x 529.416
Active Area (inches)
37.05 x 20.8
Bezel Width (T/B/L/R) (mm)
28.6 / 28.6 / 28.3 /28.3
Overall Dimension (mm)
999 x 588 x 125
Overall Dimension (inches)
39.3 x 23.15 x 5
Panel
Display Colors
1.07B, 105%
Viewing Angle
178°
LED Life Time
>50,000 hours
Brightness Control
Sensor Built-in
Blackening Defect Free
Up to 100°C (212°F)
Orientation
Portrait & Landscape
Blackening Defect Free
Up to 110°C (230°F)
Connectivity
Optional
External IP67 Media Player: Android OS / Windows OS
Special Features
Tempered Glass
-Anti-Reflective Glass wih IK10 Impact-resistant
Process
Optical Bonded
Operating Temperature
-30°C to -90°C (-22°F to -131°F)
Cooling System
Fanless + Filterless
National Recognised Testing Laboratory (NRTL) & Other Certifications
55 Inch - Model Number: EK55ODIP67
Resolution
1920×1080
Net Weight- Display Only 
60 (kg) / 132 (lbs)
Active Area (mm)
1209.6 x 680.4
Active Area (inches)
47.6 x 26.7
Bezel Width (T/B/L/R) (mm)
29.5 / 29.5 / 28.5 / 28.5
Overall Dimension (mm)
1268 x 737 x 125.5
Overall Dimension (inches)
50 x 29 x 5
Panel
Display Colors
1.07B, 105%
Viewing Angle
178°
LED Life Time
>50,000 hours
Brightness Control
Sensor Built-in
Blackening Defect Free
Up to 100°C (212°F)
Orientation
Portrait & Landscape
Blackening Defect Free
Up to 110°C (230°F)
Connectivity
Optional
External IP67 Media PLayer: Android OS / Windows OS
Special Features
Tempered Glass
-Anti-Reflective Glass with IK10 Impact-resistant
Process
Optical Bonded
Operating Temperature
-30°C to -90°C (-22°F to -131°F)
Cooling System
Fanless + Filterless
National Recognised Testing Laboratory (NRTL) & Other Certifications
75 Inch - Model Number: EK75ODIP67
Resolution
3840 x 2160
Overall Dimension (mm)
1708 x 982 x 130
Overall Dimension (inches)
67 x 38.7 x 5.12
Brightness
3500 Nits
Net Weight- Display Only 
120 (kg) / 264 (lbs)
Active Area (mm)
1649.66 x 927.9360
Active Area (inches)
64.95  x 36.5
Contrast Ratio
4000:1
Bezel Width (T/B/L/R) (mm)
29.5 / 29.5 /26 / 26
Panel
Display Colors
1.07B, 105%
Viewing Angle
178°
LED Life Time
>50,000 hours
Brightness Control
Sensor Built-in
Blackening Defect Free
Up to 100°C (212°F)
Bezel Width (T/B/L/R)
26.7/26.6/27.8/27.8
Orientation
Portrait & Landscape
Blackening Defect Free
Up to 110°C (230°F)
Connectivity
Optional
External IP67 Media PLayer: Android OS / Windows OS
Special Features
Tempered Glass
-Anti-Reflective Glass with IK10 Impact-resistant
Process
Optical Bonded
Operating Temperature
-30°C to -90°C (-22°F to -131°F)
Cooling System
Fanless + Filterless
National Recognised Testing Laboratory (NRTL) & Other Certifications